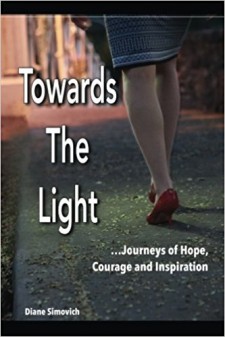 News
-
updated: Nov 2, 2017
BW NICE's "Towards The Light" book launch party was an overwhelming success on Wednesday, October 27th at the Wolverton Inn
Stockton, NJ: "Towards The Light…Journeys of Hope, Courage and Inspiration," a poignant collaboration of 17 personal stories from women who are survivors of domestic violence, launched at The Woolverton Inn on Wednesday, October 27th.
Follow their journey as they courageously overcame insurmountable struggles and found their way to a new and better life. Their accounts will inspire you and bring hope and healing to others who may be suffering right now. Buy The Book!
All proceeds from the book go to BW NICE, Inc., a 501 (c) (3) and support the mission of raising awareness and funds in the fight against domestic violence and sexual assault.
It was an incredible evening at such a beautiful venue! I want to thank everyone who came out in support of BW NICE and the amazing women who shared their stories in "Towards the Light". I am touched beyond words for your kindness and generosity.
DIANE SIMOVICH, FOUNDER & CEO, BW NICE, INC.
BW NICE, Inc. Business Women Networking Involving Charity & Education, provides women at all stages of business and personal life with support, education and resources. We see value in the balance of business networking and charitable outreach. We bring women together to gain meaningful business connections, learn new ways to succeed, and foster an empowering environment. Each BW NICE chapter raises funds and awareness supporting a local organization in the fight against domestic violence.
Media Contact:
Colleen Kelly
Marriah Media
Colleen@MarriahMedia.com
908-752-1179
###
Share: