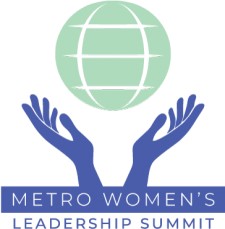 Register Today for the Metro Women's Summit on June 1st at the Newark Liberty International Airport Marriott! Speakers include: Tammy Snyder Murphy, First Lady of NJ, Lt. Governor Sheila Oliver, Sandra Yancey, Gov. Christine Todd Whitman & 93 More!
NEWARK, N.J., May 24, 2018 (Newswire.com) - More than 20 NJ organizations including: Black Business Alliance, Latina Surge, eWomen Network, Higher Heights, National Federation of Indian-American Associations, and America's SBDC New Jersey, proudly present, "The Metro Women's Leadership Summit," which will be held at the Newark Liberty International Airport Marriott on Friday, June 1.
The Metro Women's Leadership Summit has been created to fill a void and do so in an atmosphere of support and guidance. Women who have been instrumental in moving the dial will be sharing their information and experience with those who are excited to learn.
Women are breaking barriers and shattering glass ceilings in New Jersey and nationwide. Women have the power to create transformative social change and inspire the next generation of young female leaders. I encourage all women to raise their voices, forge their own path and stand up for what they believe in.

Tammy Snyder Murphy, First Lady, New Jersey
Fueled by a diverse committee comprised of women business leaders, excellence is assumed. The Summit is the missing piece of the puzzle and the source of information that will change career trajectories. Networking will happen, and connections will be made.
"It is clear from the news, that 2018 is the year that all women feel the need to be heard and to join together in one loud and powerful voice. In addition to our extraordinary Keynotes, the event will offer over 40 breakout sessions under the banners of Leadership, Finance, Health, and Political Activism. By redefining 'the ladder', women are no longer following someone up a vertical map of success. By shattering the myth of the glass ceiling and the broken ladder, today's woman defines her own pathway to success," says Carol Gabel, Executive Director, Metro Women's Leadership Summit.
About the Metro Women's Leadership Summit: A unique and diverse group of women decided that it's time. It's time to recognize there are issues and time to offer remedies. Time to encourage those who are already achieving, while mentoring those on the bottom rung. Time to offer solutions and encourage creativity, and time to applaud leadership, recognize that everything comes back to good health, instruct political activism and ensure that every woman has her own purse.
READ MORE REGISTER ONLINE TODAY! VIEW THE SPEAKERS!
Contact:
Carol Gabel,
Executive Director, Metro Women's Leadership Summit
carol@sevenpearlsllc.com
Source: Metro Women's Leadership Summit
Share: