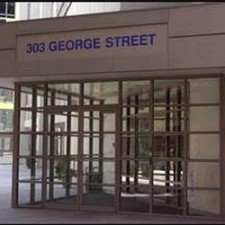 The Outpatient Clinical Team of The Center for Great Expectations is Excited to Host an Open House for Members of the Behavioral Health Community on Oct. 27, 11 a.m. - 4 p.m. RSVP Requested But Not Required.
NEW BRUNSWICK, N.J., September 28, 2017 (Newswire.com) - The Center for Great Expectations' staff is pleased to announce an open house will be held at the Outpatient Program located in Monument Square, at 303 George Street, Suite # 104, New Brunswick, New Jersey on Friday, Oct. 27 for behavioral health specialists.
The Center for Great Expectations (CGE) is one of a handful of programs in the country that specializes in gender-specific treatment in an outpatient setting for women and men with substance use and/or co-occurring disorders with a strong emphasis on trauma-informed care. In addition to group and individual therapy, CGE provides psychiatric evaluations and follow-up, medication management, family services, parenting education, relapse prevention skills and HIV testing.
We, at The Center for Great Expectations are excited to share with the community our gratitude in serving male and female adult clients struggling with substance use, trauma, and co-occurring mental health disorders through our Outpatient Program. The treatment provided at our Center is innovative, trauma-informed, and person-centered thus allowing our clients to have transformational experiences in a safe, compassionate environment. Come to our new facility during our Open House for a tour and a look into the exceptional care provided at The CGE's Outpatient Program.

Selena Gentile, Program Manager, Outpatient Services
CGE utilizes a multidisciplinary team approach when treating clients. The clinical team is comprised of Licensed Social Workers, Licensed Clinical Alcohol & Drug Counselors, Medical Doctors, and Advanced Practice Nurses. This established, knowledgeable team works independently and collectively to provide clients with superior, evidence-based, trauma-informed care.
All CGE treatment programs consist of an individualized treatment plan of services including individual and/or group counseling where evidenced-based practices are used. All treatment services provided at CGE are based on the client's clinical needs and presentation.
The CGE Open House is intended for those providing referral services for Outpatient Substance Abuse Treatment, from organizations such as: Probation, Drug Court, ISP, DCP&P, as well as Primary Care Physicians, Clinicians, Behavioral Health Specialists, and for local and regional press. Light fare will be served. To register for the free open house event, click here.
To learn more about The Center for Great Expectations & the Outpatient Program, click here.
Source: The Center for Great Expectations, Marriah Media
Share: