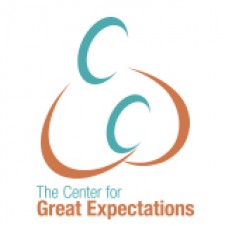 New Jersey's Renowned Center for Great Expectations Announces a Day Long Conference on Applying Trauma-Informed Care, Friday, Dec. 1, 2017, DCF Child Welfare Training Academy, New Brunswick, Up to 5 CE Credits Available
NEW BRUNSWICK, N.J., October 2, 2017 (Newswire.com) - The Center for Great Expectations (CGE) of Somerset, NJ announces a full-day conference on Applying Trauma-Informed Care in Mental Health and Substance Abuse Treatment on Friday, Dec. 1, 2017, from 7:45 a.m. to 3:15 p.m. Up to 5 CE Credits are available. Space is limited so register today.
CGE is one of a handful of programs in the country that specializes in gender-specific treatment for women with substance use and/or co-occurring disorders with a strong emphasis on trauma-informed care. CGE is a recipient of a five-year National Child Traumatic Stress Initiative Category III Community Treatment Services Center Grant.
Since 2010, we have been developing our unique model of care that has, at its core, an understanding of the extensive impact that traumatic experiences have on the men, women, and children that we serve. Our environment, our staffing, and our clinical approach are based on trauma informed principles. We deliver mental health and substance use disorder treatment in a way that is more effective in helping our clients create meaningful lives. We know that because our outcomes show it to be true. This Conference is an opportunity to share our model with other providers.

Debbie Ruisard, DSW, LCSW, LCADC, Clinical Director
Approximately 75 percent of individuals with substance use disorders have experienced significant trauma. The implications of trauma are extensive and potentially multigenerational, leading to mental health issues, substance abuse, emotional, behavioral and relational difficulties. Trauma-informed care is an advanced, innovative, evidence-based clinical approach that addresses the underlying trauma as the core component of substance use and mental health disorders. By developing and enhancing the knowledge of skills of clinicians, we expect to improve the quality of care provided to this population and improve treatment outcomes. Trauma-informed care and its treatment model have the potential to be replicated with individual providers and throughout substance abuse and mental health treatment facilities.
Conference Objectives:
Understand and describe the trauma-informed care model
Apply trauma-informed care with substance use disorders
Understand the use of psychiatry, benefit and application of psychotropic medications to assist with substance abuse treatment
Describe the benefit of trauma-informed care on client and treatment outcomes
Integrate emotional regulation skills in trauma-informed practice
Understand and apply principles of parent-infant mental health within the trauma-informed model
Develop strategies to improve treatment delivery model through empathic care
Keynote Speaker: Joe Spinazzola, PhD
Featured Speakers Include: Emily Bosk, PhD, Edward Ratush, MD, Debbie Ruisard, DSW, LCSW, LACDC, Loran Vocaturo, EdD, ABPP
Registration Fee: $ 75.00 before 11/1, $90.00 after 11/1 (full refund if canceled before 11/17/17, no refunds after this date). Lunch is included.
LEARN MORE ABOUT THE TRAUMA AT THE CORE: APPLYING TRAUMA-INFORMED CARE IN MENTAL HEALTH AND SUBSTANCE ABUSE TREATMENT CONFERENCE AGENDA AND REGISTER HERE.
For information about continuing education credits for social works, please contact Dr. Debra Ruisard at druisard@cg.nj.org. Application has been made to additional professional regulatory boards for continuing education credits. Participants are encouraged to check with Dr. Ruisard for updates regarding these approvals for up to 5 continuing education credits.
About The Center For Great Expectations: The Center for Great Expectations (CGE) is a premier provider of trauma-informed services delivered to clients from throughout New Jersey. The Continuum of Care includes residential treatment, outpatient treatment (men, women & adolescent), a licensed child development center, supportive housing for homeless, pregnant or parenting, adult women and adolescents, and their children to overcome and break the destructive generational cycle of trauma, abuse, homelessness and addiction.
Registration Assistance:
Caroline Campbell
ccampbell@cge-nj.org
732-247-7003 x333
Source: The Center for Great Expectations
Share: